3D RENDERINGS
In architecture, 3D renderings are tools used to present and visualize projects before they become a reality. I've developed the skill of creating 3D renderings, these renderings present construction in a way that allows clients to explore and understand the full idea of their projects.
DETAILED DRAWINGS
Clear and detailed construction drawings are essential for any building project's success. Through BIM & CAD, I specialize in creating thorough and accurate drawings. My expertise lies in creating detailed drawing sets. I have experience in both architectural and structural drafting for a range of projects, from homes to commercial designs.
PORTFOLIO
Large Student Residence - Architectural Drawings
I proudly present a 6-storey Student Residence architectural set, showcasing a comprehensive collection of 15 sheets. This detailed package includes schedules, renderings, site plans, floor plans, roof plans, bedroom unit layouts, elevations, building sections, and wall sections.
Detached Garage - Architectural & Structural Drawings
Let's take a look at another project: a detached garage. This one includes four sheets with all the essential details. You'll find schedules, renderings & 3D views, plans for the foundation, floors, and roof, as well as cut-through sections. These drawings give you a complete understanding of how this garage is designed and put together.
Large Commercial Building - Structural Drawings
Now onto a 1-story commercial building, featuring steel framing and cast-in-place concrete foundations. This concise 5-sheet package encompasses essential elements, including schedules, renderings, details, a foundation plan, a roof framing plan, schematic elevations, and sections.
Wood Framed Recreational Building - Structural Drawings
Have a look at a wood-framed recreational building's structural set, thoughtfully designed for optimal functionality. This concise 7-sheet package includes schedules, a foundation plan, a roof framing plan, a roof loading plan, details, and sections.
Bridge Reconstruction Drawings - Helical Pile Layout
Finally, see a drawing set for a bridge reconstruction done in AutoCAD, a testament to efficient engineering for a straightforward yet essential project. WIth only 2 sheets, this set includes a helical pile layout, helical pile specifications, and details and sections of both the bridge and helical piles. Despite its simplicity, this project exemplifies my vast knowledge and ability when producing drawings, no matter the scale or complexity.
Let's Meet!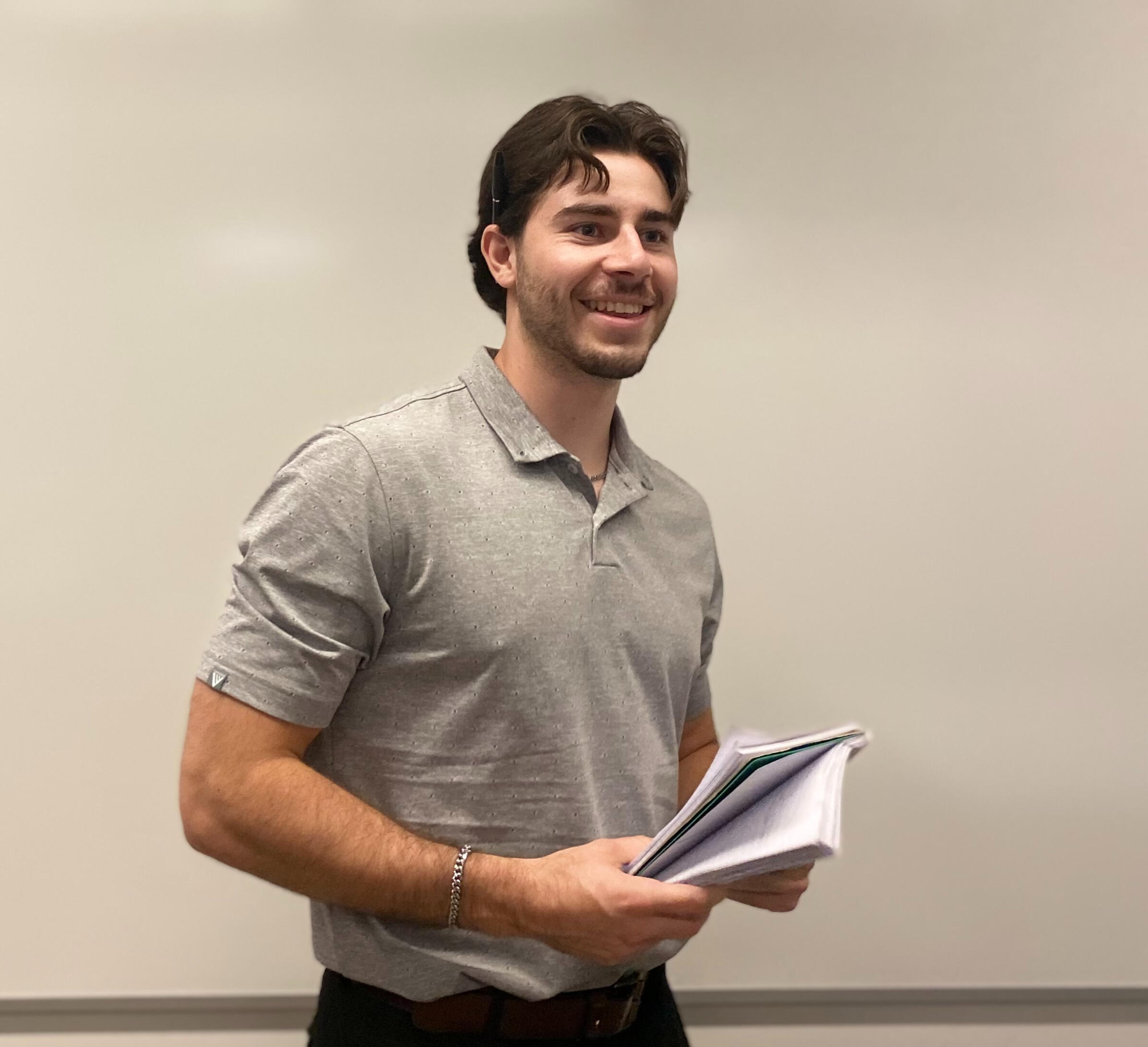 Thank you for taking the time to view my portfolio. I'd be happy to discuss the possibility of us working together. If what has been displayed here isn't enough, I have many more of my drawing sets I could provide for you to see.
Interior Rendering